Butterflies Temporary Tattoo Stencils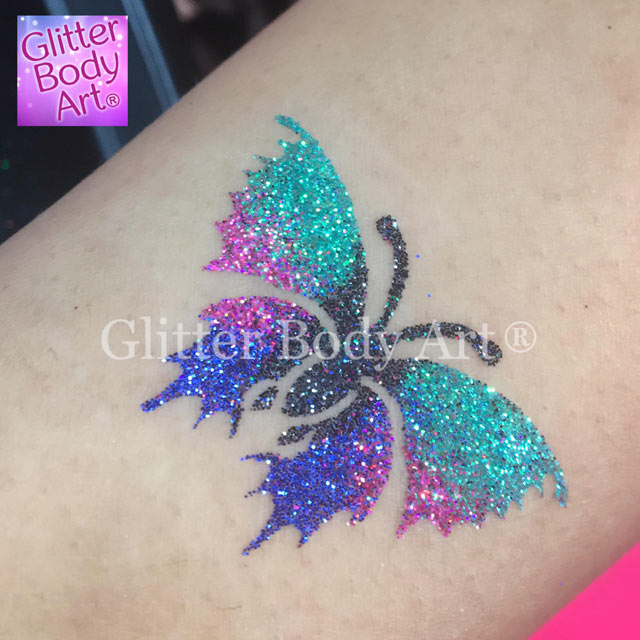 Beautiful range of temporary tattoo stencils of butterflies.
The butterfly range include a cute single butterfly or dragonfly together with designs depicting a group of butterflies and tribal.
Create beautiful glitter tattoos with our butterfly stencil templates.
Stencils may be purchased in packs of 5 or 25 templates.
Our stencil templates are triple layered with self adhesive backing for easy application.
Stencils cannot be reused on the general public due to cross contamination.
Perfect for butterfly gardens, children's birthday parties, baby showers, hen parties, dance school events, weddings, festivals and events.
Fun designs for every occasion.