Description
1000 Glitter Tattoo Stencils Pack
Do you need to buy large quantities of stencils?
This is a fabulous offer to buy a variety/bulk buy pack of 1000 glitter tattoo stencils for only £99.99, therefore, the stencils work out at just under 10p each!
Bundle of mixed stencils are perfect for bulk buying stencils if you attend large events and need large quantities of stencil designs but offering a variety of stencil designs.
Pack contains a range of our most popular Boys & Girls designs including princess, fairies, mermaids, unicorns, butterflies, pirates, dragons & animal stencils.
In the pack you will receive 40 designs (pictured below) you will receive 25 copies of each stencil design.
This pack are pre-selected stencils so cannot be changed, the pictures shown are the stencils you will receive.
This is a great addition to your glitter tattoo kit.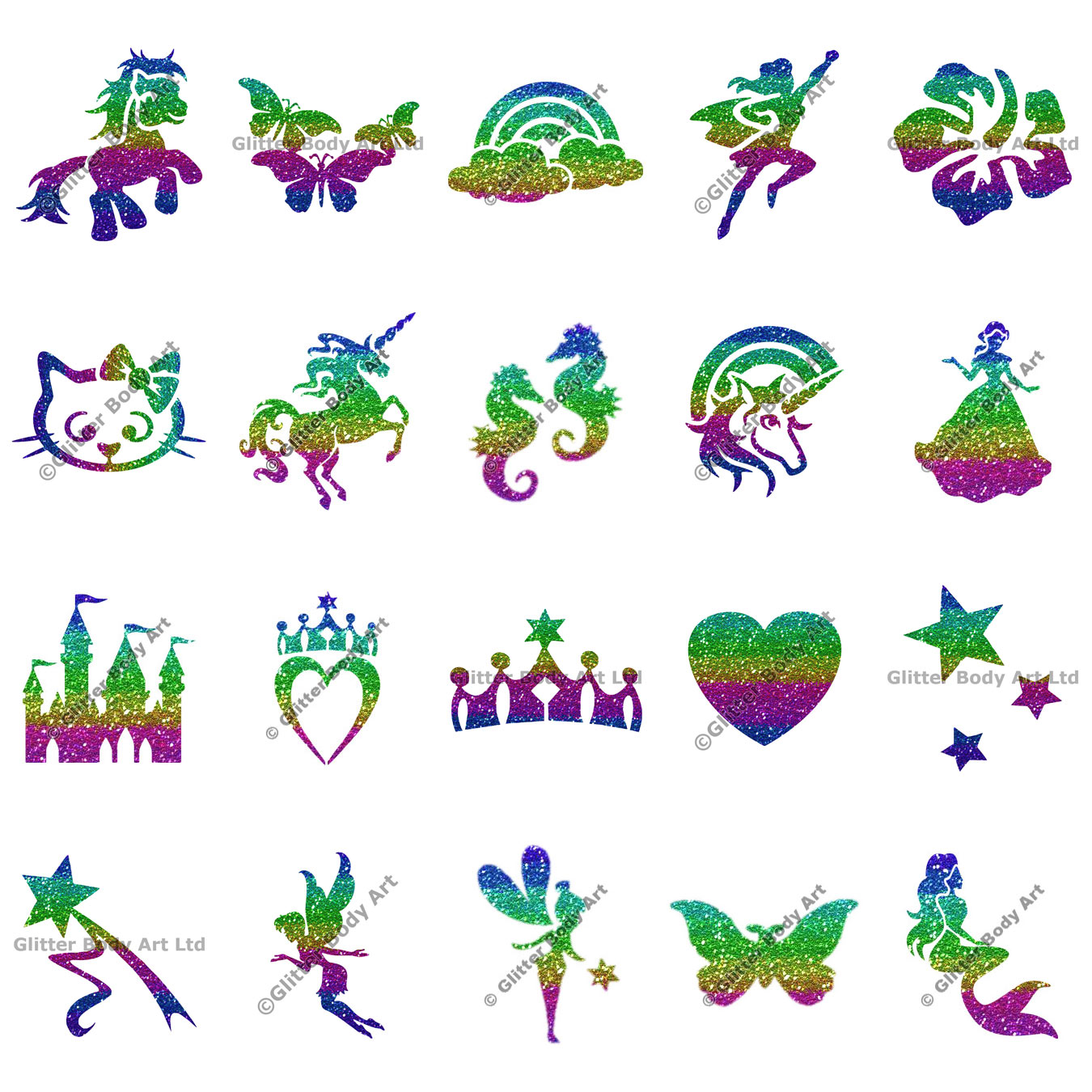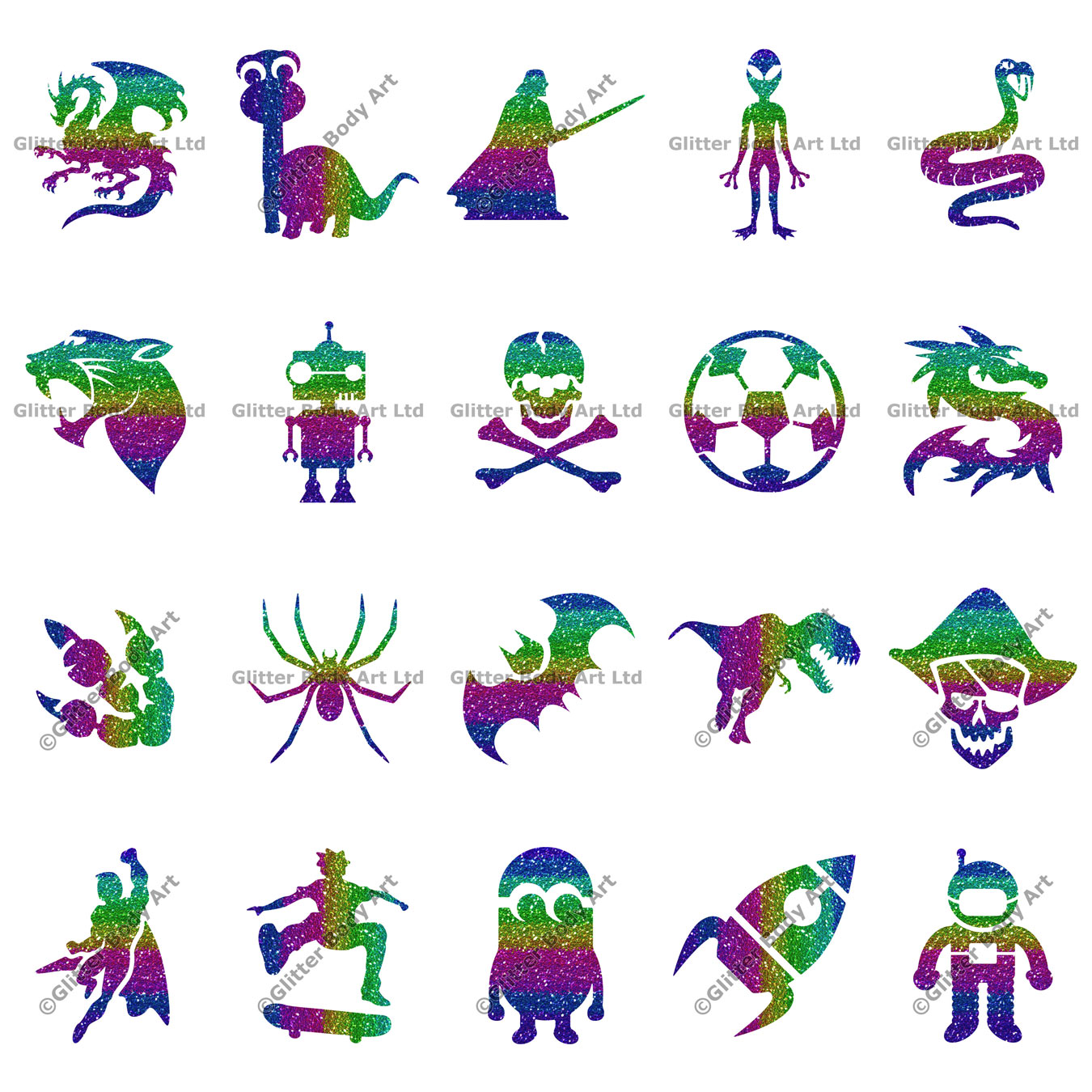 Our glitter tattoo stencils are best used with our range of glitter & body glue products.