Our LARGE Facepainting / Airbrushing Stencils are made of flexible hardwearing plastic which are non-adhesive, reuseable and washable.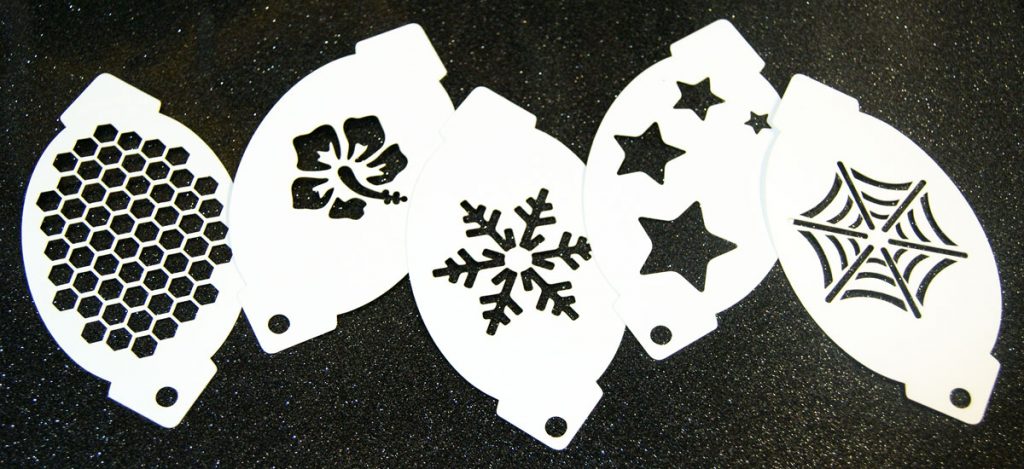 PLEASE WASH BEFORE USE
Our stencils are perfect for creating larger designs and quick and easy to apply.  Using a sponge apply your facepaint over the stencil which will leave you with a beautifully detailed design.
The size of stencil is 190mm x 108mm
These stencils are designed to be used with face paints and a sponge or airbrushing. There is a hole in the end of each stencil so you can attach them to a keyring for ease of keeping them together.
These stencils are NOT suitable for glitter tattoos