Description
Harp – Irish / Ireland Rugby stencil design
Are you looking for Irish themed facepainting stencils because you live in Ireland or celebrating St Patricks Day.
We have Shamrocks, a Lephrechaun Hat, Mini Shamrocks, Harps etc
Our Brand New Facepainting/Airbrush Stencils are made of flexible hardwearing plastic which are non-adhesive, reuseable and washable.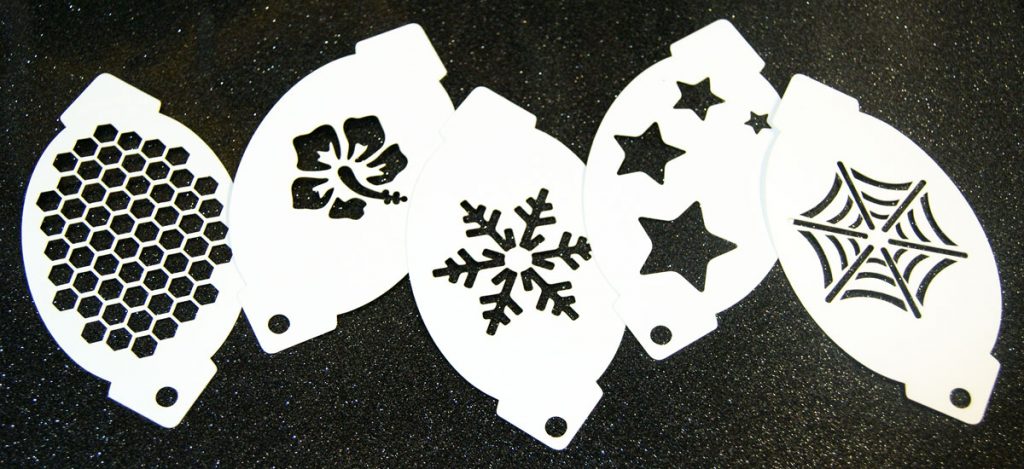 Our stencils are perfect for little hands, arms and faces and quick and easy to apply.  Using a sponge apply your facepaint over the stencil which will leave you with a beautifully detailed design.
The size of stencil is 120mm x 60mm.
These stencils are designed to be used with face paints and a sponge or airbrushing.
There is a hole in the end of each stencil so you can attach them to a keyring for ease of keeping them together.
These stencils are NOT suitable for glitter tattoos