This Pallette is for 6 Grimas Pots.  Grimas System Packaging is a modular constructed packaging with a click-together system.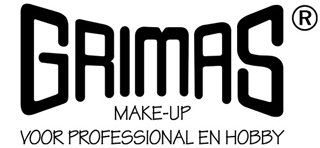 This system fits together with protruding studs (similar to Lego), so that the individual components fit together seamlessly.
The packaging system ensures that the totality of Grimas make-up takes up minimal space and is easy to carry around, also in parts. Thanks to this system, all the Grimas products fit together, both in terms of height and width.