Description
Ink Tattoo known as an Inkatoo – 8ml Bottle of Ink Tattoo with sponge applicator.
8 ml Bottle of Black Tattoo Ink.  Tattoo ink is a product used to make a fake tattoo that is black and looks like the real thing
Bottle comes with sponge applicator for easy application but ink can also be used for doing Freehand Ink Tattoos!
Each bottle does approximately at least 150 applications – tattoos last up to 5 days
Check out our VIDEO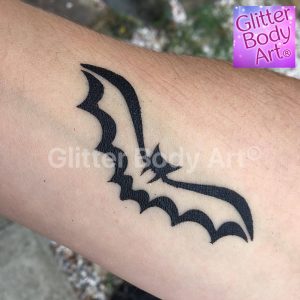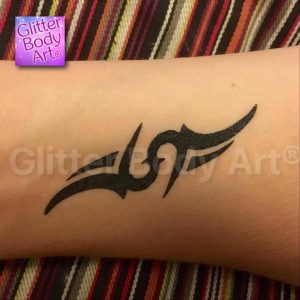 Shake well before use!
Place your Glitter Body Art stencil on the skin, cover the skin area with a bit of talcum powder, cover with the ink and then apply talcum powder over the top to dry. When totally dry the tattoo will be black. Water can be sprayed over immediately which will remove the talcum powder.
Your realistic tattoo may be removed by using baby oil or surgical spirit.
A tutorial is available on our Home Page.