Grimas Pearl face painting paint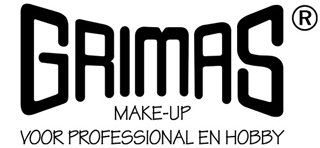 1 x 15ml Pot
Grimas Water Make-up Pearl Pure is an unperfumed, gluten-free, glossy water-based make-up, intended for face-painting and body-painting.
Water Make-up works just like watercolour paint.
The colours can be mixed together.
Pure means that the product in question does not contain any chemical preservatives (such as parabens) or halogenated organic compounds.
The Water Make-up Pearl Pure is available in palettes of 6 or 12 x 2,5 ml cups.
In addition the colours can be ordered individually in 15 ml.
There are 41 matt Water Make-up (Pure) colours plus 12 Pearl shades.
Suitable for use on Children
May be used near the eyes
May be used on the muscous membranes
Rinse with Water