Description
Cosmetic Glitter with shades of deep blue & royal blue colours
Premium Grade Cosmetic Glitter Sparkly Shimmer in Size 008.
Our favourite glitter which is deep, vibrant and rich in the colour blue.  Its gives off a hue of holograhpic silver and green.  Highly pigmented so gives get coverage.
Suitable for Glitter Tattoos and Make Up.
Solvent Resistant so perfect for nail technicians to use with Acrylics and Gels.
Available in: 5 gram jar – 5 gram puffer bottle – 60 ml refill bottle (approx 40gm – weights are approximate due to different densities of glitter)
Our premium glitter is suitable for use with glitter make-up, glitter nails, glitter lips & glitter tattoos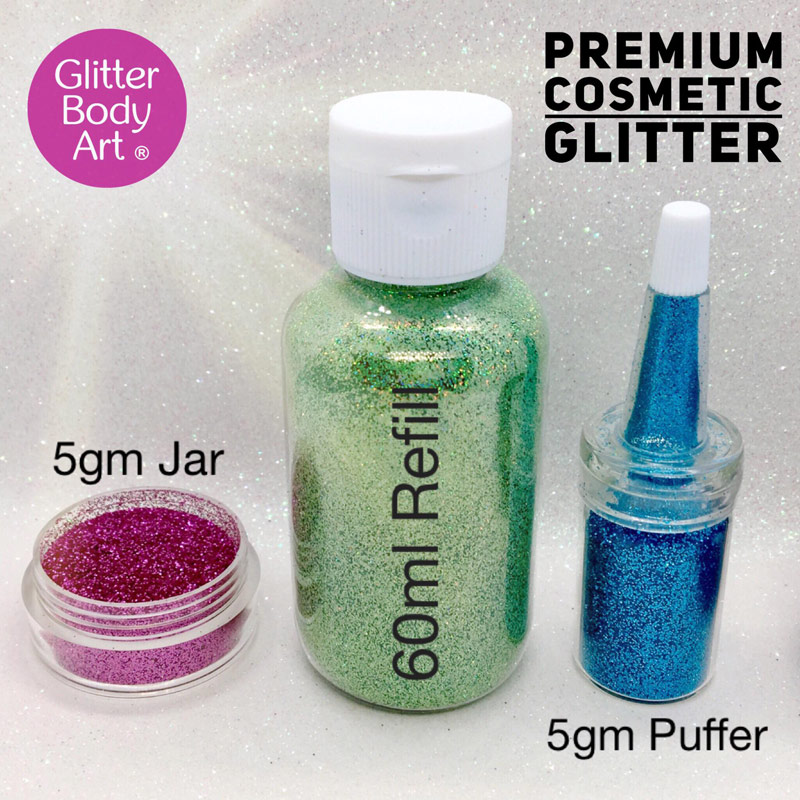 Our premium glitter is cosmetic grade, FDA approved and EN71 approved
Please note the photographic picture may differ slighty from the genuine colour
Our Blue Moon Premium Cosmetic Glitter is suitable for the body, face, eyes, makeup, nails, lips & glitter tattoos. Glitter Body Art's cosmetic glitter range give you all glitz, glimmer and dazzle you require for your events.
We have a large range of colours, including Iridescent glitters which are sparkly, shiny and shimmy translucent colours – Holographic glitters glimmer a beautiful kaleidoscope of colours – Fluorescent glitter which are ultra bright colours.