Standard Cosmetic Body Glitter with shades of dusty pink & mauve colours
Standard Cosmetic Opaque Glitter in Size 008. Perfect for creating your Glitter Tattoos. Solvent Resistant so perfect for nail technicians to use with Acrylics and Gels.
Not suitable to use on the face.
Available in: 10 ml jar - 10 ml puffer bottle - 60 ml refill bottle.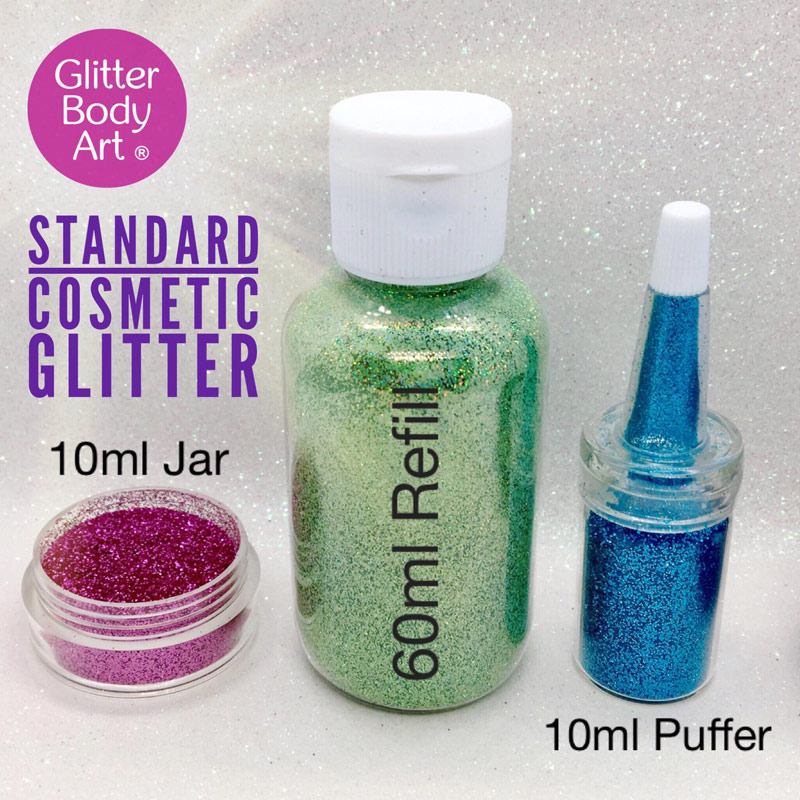 10ml Jar / 10ml Puffer = 3.5 - 4.5 grams net weight
60ml Bottle = 43 - 49 grams net weight
(net weights will vary depending on the colour due to the each colours density)