Body / Adhesive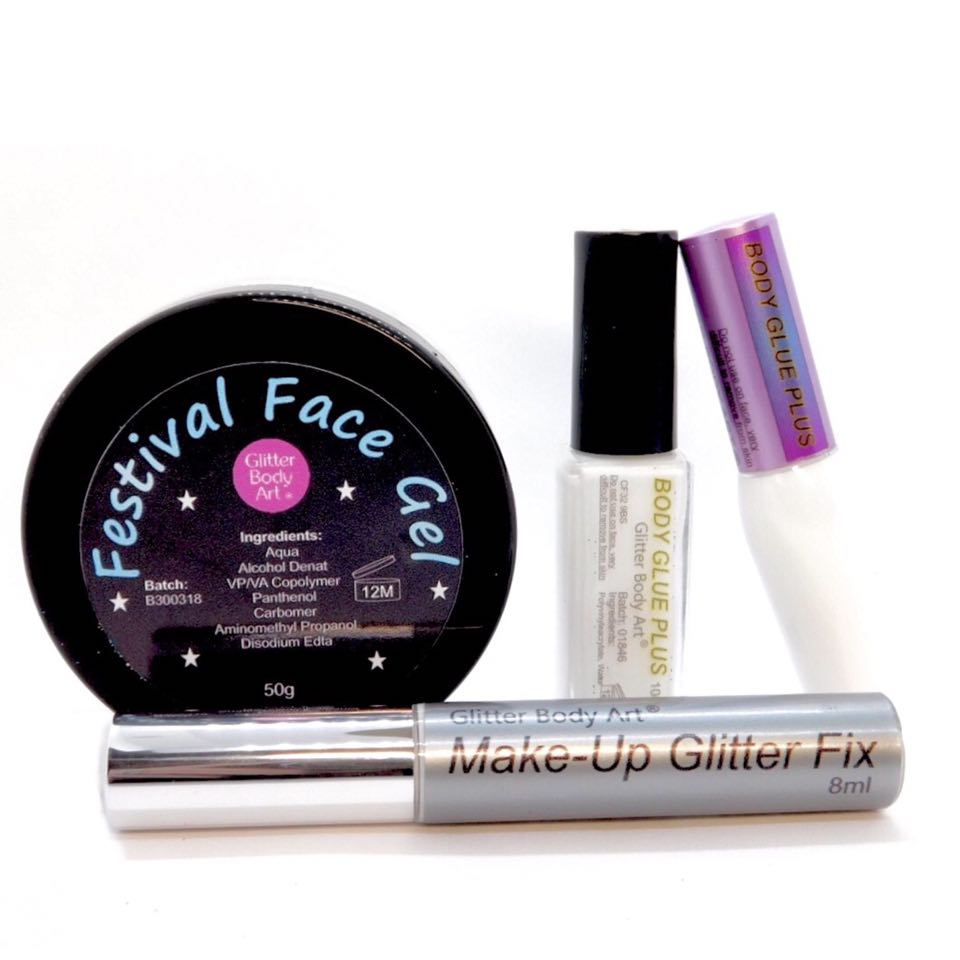 Welcome to our range of Cosmetically Approved Body Glue Adhesive including Body Glue for glitter tattoos, Body Glue for Gems, Body Glue for Glitter, Glitter Gel for Body.
Body Glue Plus is our own bramded Glitter Body Art Glue.
Perfect for use for temporary tattoos for kids and glitter make up.
The ultimate body glitter glue for glitter tattoos!
We also stock Makeup Glitter Fix which is a face glue and Face & Body Festival Gel for applying glitter to the face and hair.
Also used for stage and screen as a prosthetics glue for apply false eyebrows and moustaches.
We stock small 8ml wands and bottles up to 1 litre large refills.
Hypoallergenic and water based products.