Glitter Tattoos are sparkly temporary tattoos for kids and adults.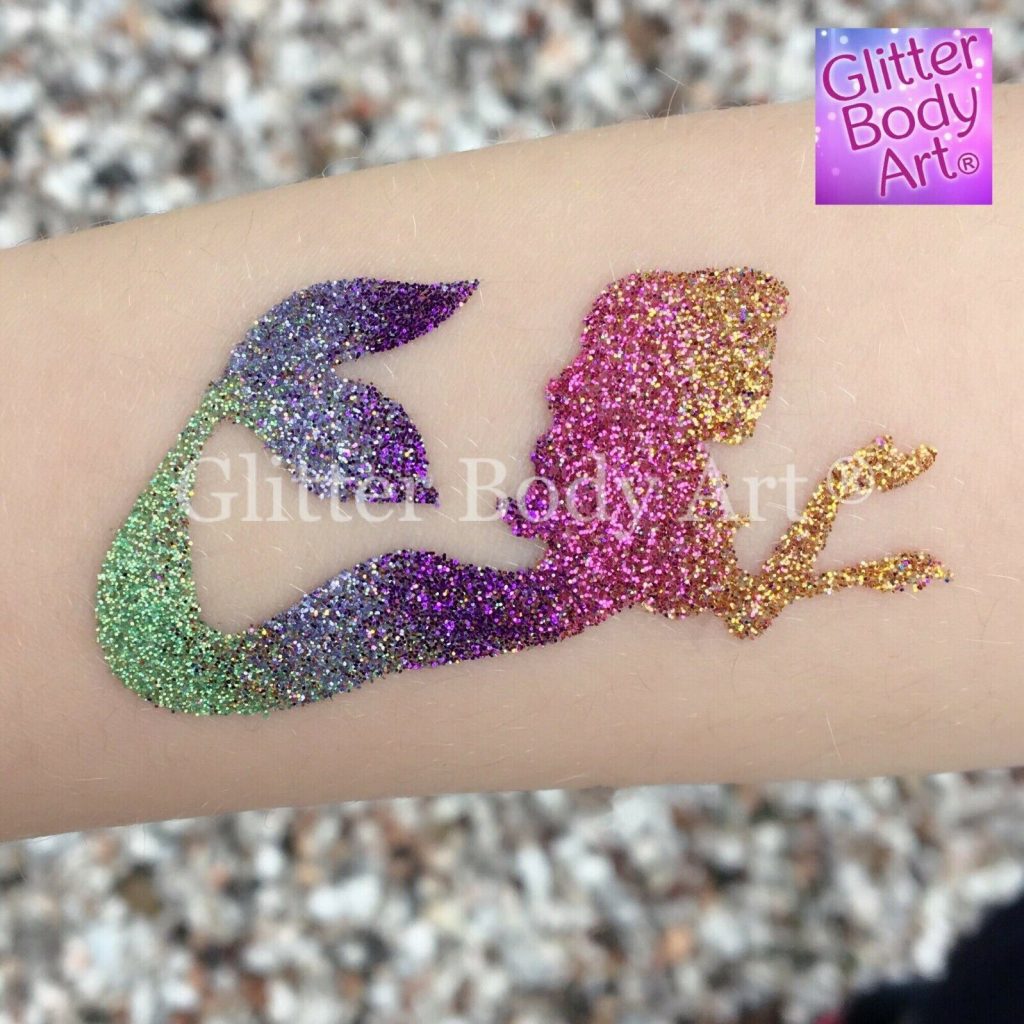 Create fun and sparkly temporary tattoos.
Our glitter tattoos are suitable for home use or by professional party entertainers, face painters, theme parks and entertainment centres.
It is very simple and easy create a glitter tattoo simply by using a tattoo stencil design together with body glue and body glitter.
We have a wide range of temporary tattoo stencils from mini and midi sizes for smaller children up to our regular size of 6cm x 6cm.
The majority of our stencil designs are triple layer and self-adhesive for easy application.
You may buy our stencil templates in packs of 5, 25, 100 or 1000.
We also stock a range of Glitter Body Art tattoo kits, perfect for gifts.
Our range of Glitter Body Art stencils include princess stencils, fairy stencils, flower stencils, animal stencils, Halloween stencils, Christmas stencils, boys stencils and many more designs.
Glitter tattoos are long lasting semi-permanent temporary tattoos for kids and adults that are easily removed.