Description
Face painting / Airbrush Stencils are made of flexible hard wearing plastic which are non-adhesive, re-useable and washable.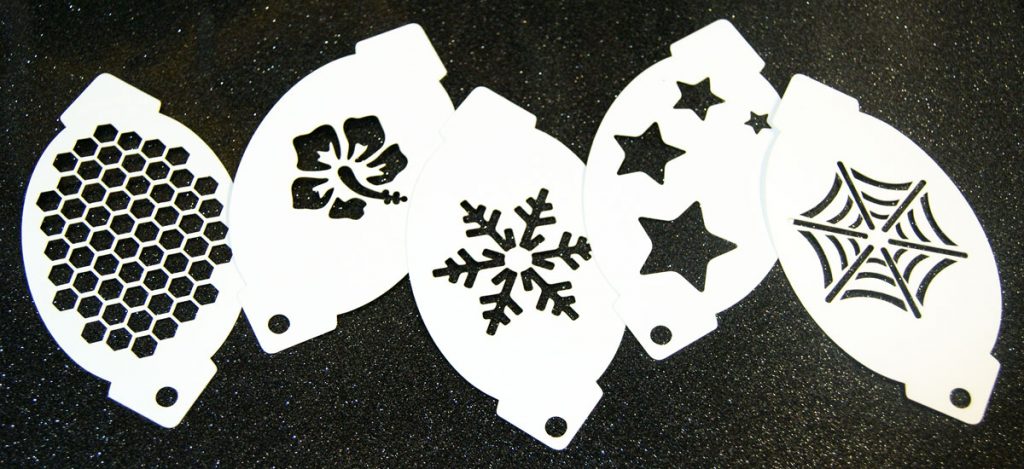 How to Use our Facepainting Stencils
Our stencils are perfect for little hands, arms and faces and quick and easy to apply.
Firstly, make sure your stencil is flat to the skin to prevent any facepaint bleeding underneath the stencil.
Using a damp sponge to apply your facepaint over the top of the stencil which will leave you with a beautifully detailed design.
Apply glitter whilst damp and it will give your design a nice shimmery sparkle.
Please wash the stencil before use to remove any residue left from the laser machine
Stencil Size
The size of stencil is 120mm x 60mm.
Uses
These stencils are designed to be used for
facepainting
airbrushing
arts & crafts projects
These stencils are NOT suitable for glitter tattoos
We have a large range of regular and large facepainting stencils of various themes.
There is a hole in the end of each stencil so you can attach them to a keyring for ease of keeping them together.