Description
Grimas Imitation Mongoose Brushes
Perfect our Grimas Imitation Mongoose Brushes are perfect for facepainting brushes for beginners to professional facepainters!
Imitation Mongoose hair brushes for face painting or body art.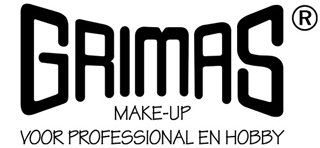 5 different sizes available so suitable for tiny dots or large line work.
Available in sizes:
IMR0 (0.5mm)
IMR1 (1mm)
IMR2 (2mm)
IMR4 (4mm)
IMR6 (6mm)
Grimas facepainting brushes are made from Imitation Mongoose which are an excellent alternative to brushes made of natural hair. 
The brushes have a black stem and the number indicates the width in mm.
Because of their rounded form oval Imitation Mongoose Brushes are very suitable for applying make-up on larger areas. 
The round Imitation Mongoose Brushes are convenient for streaks and curls with for example water make-up.
Cleaning Grimas Facepainting Brushes
Imitation Mongoose Brushes can be cleaned with shampoo or soap and water. After washing, mould the wet hairs into the right shape by hand and leave the brush to dry on a towel. Do not leave the brush upright during drying, because the water will then be absorbed into the shaft. Do not leave the brushes standing in a bowl of water for long periods, because this is bad for the hairs.
Grimas are a company based in Belguim and offer a range of facepainting products HERE